Professional Hyundai Battery Service
Your Hyundai's Battery is Essential in Getting You Where You Need To Go.
Today's cars are virtually computers on wheels. The battery is the heart of the vehicle and supplies electricity to the complex computer and controllers. Keeping your battery in top shape and prolonging its life will help ensure it provides the zap to power your Hyundai's zip. 
Here are steps you can take to maximize your battery's health:
1. Don't overtax your battery
Avoid using power while the engine is off to ensure your battery maintains a full charge. Many after-market plug-in devices may continually tax your battery even when your car is not running.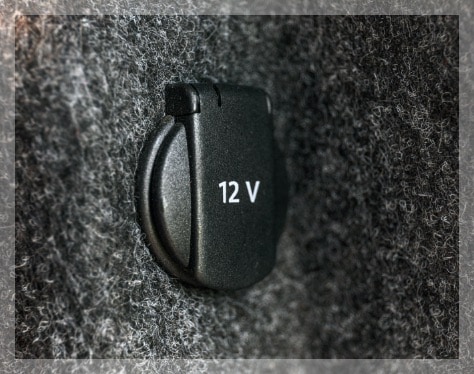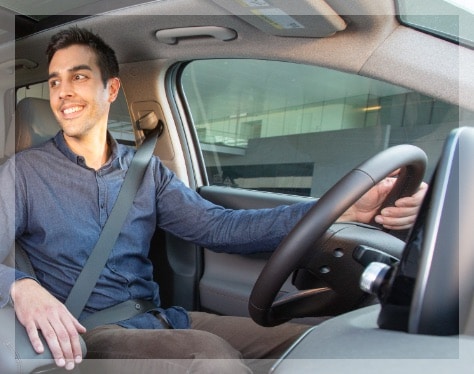 2. Drive Smarter
The vehicle charging system is maximized when the vehicle is decelerating and coasting. Leave room between you and the car you are following in city driving. Avoid abrupt stopping and accelerating. You may even save some gas too.  
3. Regular Maintenance
Battery performance can be impacted by corrosion, loose connections, dirt, grease buildup on the battery, and more. Many of these conditions can be prevented by routine battery inspections and maintenance. Early detection of potential issues saves you time and money.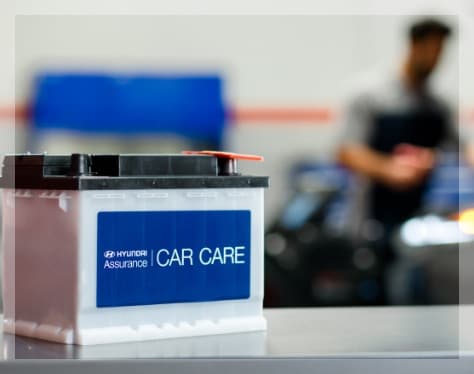 There's plenty to consider for keeping your battery in top shape, and we are here to help. It is important to keep in mind that batteries come in different types, capacities and sized. Although the battery's external appearances are similar, the internal construction and characteristics of the batteries are different. It is important to have the right battery in your vehicle. Get your battery inspected by trained Hyundai technicians and identify any potential issues early!
The next time you're at your local Hyundai dealer, ask for a complementary multipurpose inspections, which includes a battery test. 
You'll get peace of mind with an accurate report of your battery health and will keep your Hyundai performing at its best. 
Battery Service Offers at Sheppard Hyundai
Your car's battery is the lifeline of your vehicle and is one of the most critical parts to keep your Hyundai Elantra or Hyundai Kona running. Stay on top of your vehicle's battery health with the battery service offers from Sheppard Hyundai in Eugene, Oregon. As the seasons change, your car's battery can be affected by extreme cold and extreme heat temperatures, making its longevity decline. Sudden starting and stopping and a heavy foot on the gas pedal can also contribute to shortening your battery's lifespan. Don't miss out on any weekend adventures or family road trips again because of a dead or failing battery. Visit our Eugene, OR Hyundai dealership to learn more about all of our battery service offers.
Reliable Auto Service in Eugene, OR
The certified Hyundai service center at Sheppard Hyundai is well-versed in more than just battery service. Our experienced, highly-trained technicians are equipped to take care of anything that comes up during the lifetime of your vehicle. From simple oil changes and tire rotations to more complex transmission repairs and battery replacements, we have you covered. To keep your Hyundai Santa Fe or Hyundai Ioniq running smoothly, schedule your next routine maintenance or battery service appointment online with our secure scheduling form, or give us a call in Eugene, OR, today.
Genuine Hyundai Parts & Accessories near Springfield, OR
Whether your vehicle needs a new battery, brake pads, or air filter, the service center at Sheppard Hyundai has everything you need. Our Eugene, OR service center is your one-stop shop for genuine Hyundai parts and accessories so you can customize, repair, or upgrade your vehicle with ease. Don't forget to use our service specials and parts coupons for extra savings. If you need help selecting which part or accessory is right for you, don't hesitate to call our Corvallis, OR area auto dealership or order your parts and accessories online now!
Need Battery Service? Contact Us Today!
Delaying battery service can leave you stranded. Let us provide the best possible service for your Hyundai. 
Schedule Service